Bitcoin: What's the Latest Regarding its Price?
Bitcoin is down about 1.26% from the previous day, putting its price at $9,496.26 US dollars at the time of this writing. Yesterday's down day is a reversal of the day before it. In terms of trend, though, note that the current price is now 8.24% below its 20 day moving average, and is currently in a down trend over the past 14 days. Given that its distance from its 20 day moving average of $10,348.89 is somewhat close, it may mean that a climb up to the 20 day moving average may be needed before momentum buyers come in. Alternatively, for those interested in trading ranges that Bitcoin bounces between, its current two week trading range in US dollars is between $9,526 and $11,171.78. In terms of its overall importance in the cryptocurrency market, Bitcoin's current market capitalization is $169.97 billion US dollars, which is about 64.3% of the market capitalization of all cryptocurrencies. Bitcoin's dominance has been trending down gradually, averaging a decline of -0.21% each day over the past two weeks. A decline in dominance may suggest a growing opportunity for investing in other coins, and as such, altcoins may constitute viable investment opportunities.
Want to trade Bitcoin? Consider the following brokers: Binance, CoinDirect, WCX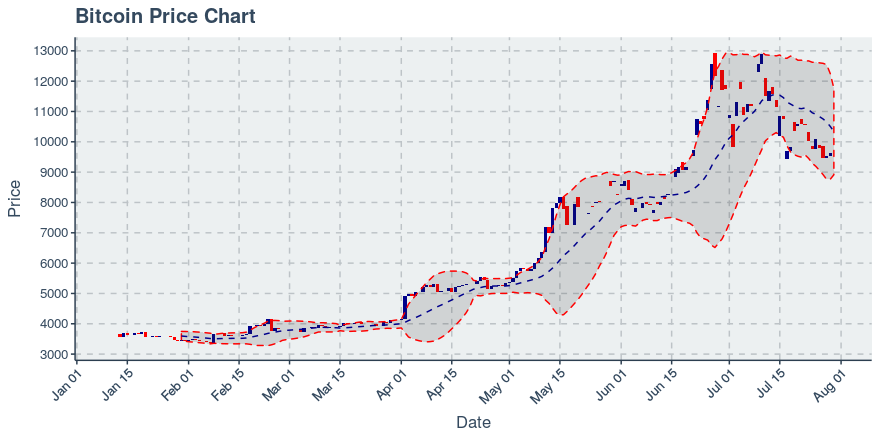 Daily Engagement and Hash Rate Metrics Update
333,619 transactions were added to the Bitcoin blockchain in the previous day. Regarding growth in actual usage of the blockchain for transactions, observe that over the past 7 days daily transactions have dropped by about 3.03%; to wit, this past week the trend should be described as clear — at least on a two-week basis. Bitcoin may end up functioning as a money to protect against political turmoil if it does not increase the number of daily transactions occurring on its chain. Yesterday, Bitcoin's average fee per transaction came in at $1.14. Transaction fees have been falling by approximately 28.13% per week, while the average transaction size is down 0.97% in US dollars. Last but certainly not least, Bitcoin's hash rate continues to bounce around on a 30 day basis, rising about 0.34% per day. A trend in hash rate that is unclear suggests that mining is becoming more uncertain in a way, and that the chain is thus being something to pay attention to. This may not help Bitcoin earn greater trust from developers and investors alike.
Bitcoin's Wealth Concentration and Activity
Over the past 30 days, 2.6% of the 550.69 million Bitcoin wallets holding a balance reported a transaction. The number of monthly active users is in a downtrend, sinking about 127,294.6 per day over the past two weeks. Over 90.71% of the outstanding Bitcoin is held by the top 1% of Bitcoin wallets.
Article by SixJupiter